Rich Cazneaux Real Estate Group Can Help You Buy a Home in East Sacramento
Sacramento, United States - June 2, 2023 / Rich Cazneaux Real Estate Group /
If you are looking for homes for sale in East Sacramento, CA, begin your search with a top realtor who knows the area well. East Sacramento is such a hot market that it remains hot even when other markets cool off. An experienced realtor will be able to help you navigate it successfully. 
We are the Rich Cazneaux Real Estate Group, and we work hard to help our clients achieve their goals, a fact reflected in being ranked in the top one percent of producers in the Coldwell Banker Sacramento-Tahoe Region. We work in East Sacramento on a regular basis, helping clients buy and sell their homes. We are more than happy to give you some pointers about the area. Please read on to find out more.
What Makes East Sacramento Special
East Sacramento is known for being one of the most iconic districts in this city. It is home to the Fabulous Forties, a neighborhood with a history of famous homes that have appeared in movies like "Lady Bird."  East Sacramento features wide, tree-lined streets plus bike trails, and the architectural style of the whole area is noteworthy.
McKinley Park is also located in East Sacramento. It is famous for the Fredrick N. Evans Memorial Rose Garden, horseshoe pits, a swimming and wading pool, and many ways to enjoy adventures or simply relax.
Boutiques and restaurants abound throughout the district. The area is known for supporting neighborhood favorites when it comes to business but remains welcoming to newcomers. This blend of historic and cutting-edge is what makes East Sacramento so vibrant. This is what makes it harder to find homes here. No one wants to leave unless they absolutely have to leave, and just about everyone else in the city wants to live there.
Things to Know About the East Sacramento Market 
Because so many people want to buy in the area, homes in East Sacramento sell quickly. They often range in price from the mid $300,000s to more than $1 million, but it is not unusual for them to sell for above the asking price because buyers are willing to make their intentions known. A  realtor's ability to negotiate is vital to buying in East Sacramento. 
And a realtor will know when a house is on the market before you know simply because of their connections. Therefore, you should take advantage of the connections that we have at Rich Cazneaux Real Estate Group. We know the schools and the roads. We know that The East Sacramento Improvement Association (1958) works hard to maintain the area's standards and competitiveness. These kinds of connections, combined with our knowledge and negotiation skills, mean that you will be entering a competitive market with a significant advantage if you let us help you.
Contact Rich Cazneaux Real Estate Group to Take Advantage of Our Knowledge and Connections
If you need a realtor in East Sacramento, CA, contact Rich Cazneaux Real Estate Group. Your new home is waiting for you. We look forward to helping you find it soon.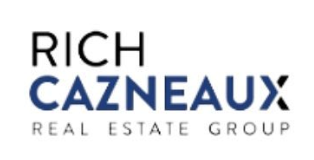 Contact Information:
Rich Cazneaux Real Estate Group
730 Alhambra Blvd #150
Sacramento, CA 95816
United States
Contact Rich Cazneaux Real Estate Group
(916) 212-4444
https://www.eastsac.com/?utm_source=GMB&utm_medium=Organic&utm_campaign=GMB+Visit