Tom Daves Real Estate Team Wants You to Succeed in Rocklin
Rocklin, United States - June 2, 2023 / Tom Daves Real Estate Team - eXp Realty /
Sacramento is a world-class city that is part of a metropolitan region with the seventh-largest global economy. That's amazing. But it doesn't mean you have to live right in Sacramento.
Rocklin is a charming smaller city that is just about twenty miles away from Sacramento. If you lived in Rocklin, you would be close to a vibrant city that contains a lot of business opportunities and nightlife. Rocklin is close enough to all the hustle while maintaining a more sedate vibe with boutiques and fine dining. This vibe is exactly what makes the Rocklin real estate market so special. 
When you buy in Rocklin, you are buying in a prime area that provides you the luxury of a world city in nearby Sacramento but lets you enjoy the charming side of the more serene Rocklin as your home base. This is ideal for a couple who enjoys time in the big city together in addition to adventures with their children or grandchildren at home. 
There is really no reason to consider whether or not you want to buy a home in Rocklin. The thing you should be considering is where you want to buy a home in Rocklin and what kind of home you want to buy. Tom Daves Real Estate Team is ready to show you the homes for sale in Rocklin, CA. 
The Rocklin Real Estate Market
The Rocklin real estate market features beautiful architecture in a beautiful setting. This part of California is a wonderful place to explore nature with hiking as well as being on the water. If you are an outdoor enthusiast, then you will love the fact that the area will always provide you with a great view and a great place to take in the scenery on your own two feet, on a bike, or on a boat. 
But how will your house look? Well, it will be beautiful, naturally. This market has a lot of new homes that use natural materials. However, this market also has a lot of variety. We have seen a lot of different options because of our vast range of experience.
About Our Team
Our team has been serving this area for more than thirty years. We know the best schools and the best restaurants, depending on what you want to eat. We can recommend homes that make your work route easier, and we can recommend great hiking spots. 
Rocklin wants to make their city an ideal place to live, which is why it has highly rated schools and a booming job market. The city is making it easier to open businesses, and the Chamber of Commerce is connecting the community in various ways. We want you to succeed here. This is why you need to get in touch with Tom Daves Real Estate Team, today.
Contact Tom Daves Real Estate Team

Tom Daves Real Estate team is rated one of the top real estate firms in the country. We would love to show you what makes Rocklin special and why we're rated so highly. If you are looking to buy a home in Rocklin, CA, contact us soon.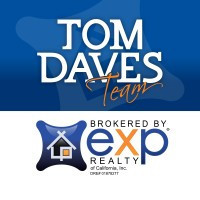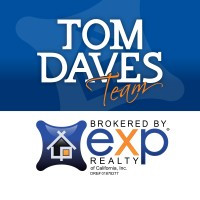 Contact Information:
Tom Daves Real Estate Team - eXp Realty
5701 Lonetree Blvd #321
Rocklin, CA 95765
United States
Contact Tom Daves Real Estate Team - eXp Realty
(916) 296-5841
https://www.tdaves.com/